*throws confetti*
*fireworks*
Yes! I did it, guys! This was my first time participating in a read-a-thon and it was more than awesome!! I enjoyed this week sooo much!
But now on to the list of books i read during this week.
My goals were to read:
Cinder by Marissa Meyer
Scarlet by Marissa Meyer
The Rithmatist by Brandon Sanderson
The Statistical Probability of Love at First Sight by Jennifer E. Smith
World After by Susan Ee
And I managed to read:
Cinder
The Rithmatist
The Statistical Probability of Love at First Sight
Scarlet ( but only 230 pages )
I didn't read World After, plus a half of Scarlet but I think that isn't that bad since this was my first read-a-thon and I hadn't known what to expect at the beginning.
So I read a total of 1,151 pages ! WHAT THE ACTUAL HECK? Wow, I have never read as many pages in a week as I did during BoutOfBooks!
Cinder - 385p
Scarlet - 230p/452
The Rithmatist - 300p
The Statistical Probability.. - 236p
DAY 1 :
The first day was probably the best reading day of all the BoB days because I managed to start and also finish Cinder by Marissa Meyer!
However, I missed the first twitter chat since I was so into reading the book!! *urgh* Haha.
DAY 2 :
On the second day of BoB I started and finished a book, too. It was The Statistical Probability... ! :)
Plus I participated in the OTP challenge and I went with Raffe + Penryn from the Penryn and the End of Days series.
DAY 3 :
Ehm, this was not one of the best reading days since I was out with friends (and bought 2 books, oops). So I started The Rithmatist and managed to read only like 73 pages... BUT I completed the CreateASentence challenge!
The statistical probability of angelfall says that just one divergent in city of Paper Towns can ride a war horse. BOOOM what a sentence, right? :D Totally makes sense.
DAY TOBIAS: (see what I did there? Ha? Ha? Oh yes!)
So, day Tobias was slightly better since i read 74 pages of the Rithmatist, hahahaha. + I started Scarlet and read 30 pages.
And I did the "Like this, try this" challenge.
DAY 5 :
It was getting a bit boring because I didn't get into the story of the Rithmatist so I read only 52 pages of that, but I read 70 pages of Scarlet because the Lunar Chronicles series is awesome.
And I completed the "Create a cover" challenge.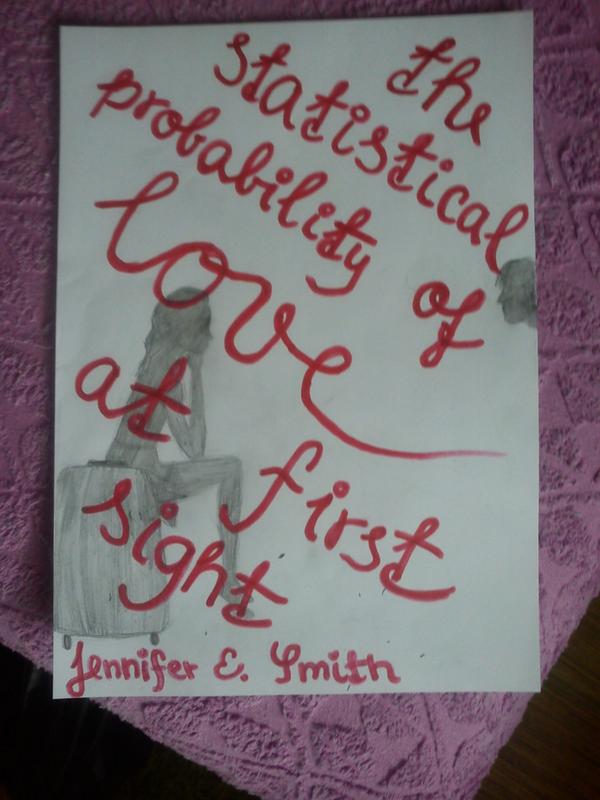 DAY 6 :
I read 34 pages of the Rithmatist and 72 pages of Scarlet.
DAYYYY 7 :
*heavy breathing* WHAT? Bout of Books is over? WHAT?
So, on this day I decided to finish the Rithmatist and I actually did. I also read 58 pages of Scarlet.
Overall, this was one of the best weeks of this year's summer. I loved how we chatted on Twitter, discussed books and stuff like that, how we created this wonderful community.
I can't wait for the next BoB, which starts on January 5th 2015!
(Something in my mother tongue, since I don't blog in english, this is not important for those who don't understand it, lmao)
Prepáčte, tento post musel byť po anglicky aby som to mohla odoslať do oficiálneho wrap-up-u na ich stránke. Ak viete dobre anglicky tak mi prepáčte chyby :)).